Hello,
Since a while (I don't know exactly when) I have a bug on my snow depth map: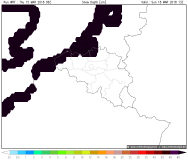 The snow depth is totally wrong.
How should I fix that?
I have already tried a workaround to skip the value if it too high but it does not work.
Sometimes the map is correct.
Thank you for your time.